The RV lifestyle offers a unique and immersive way to explore the world while enjoying the comforts of home. However, behind this iconic lifestyle lies our thriving industry that relies on advocacy to protect and promote its interests.
Dedicating time and energy to advocate for our industry is critical. Through work with the RV Industry Association, we explore how the RV industry is directly impacted by legislation on both state and federal levels. At Aliner, we advocate for our RV dealers and consumers, while also supporting our innovation and growth as a camper manufacturer.
Our Responsibility to the RV Industry Association
The RV Industry Association is committed to its advocacy to important issues related to the RV lifestyle. From encouraging responsible camping to promoting sustainability, they encourage positive experiences for all who enjoy camping and adventuring. As a dedicated RV Industry Association Secretary of the Executive Committee, I lead and participate in important advocacy events, like RVs Move America Week in Washington D.C., where our team educated policymakers in hopes to move the needle forward on important legislation affecting our industry.
RVs Move America Week
The week of June 4th through June 8th marks a historical event for the RV Industry Association, as industry leaders took to the nation's capital to rub elbows with policymakers. Through meetings and collaborative discussions, RV Industry Association members advocated for important legislation to improve the RV industry.
Our voices were heard by policymakers on Capitol Hill as we advocated for federal reform. We educated members of Congress on policies that benefit both businesses within the RV industry and the families and individuals that make up our cherished camping community.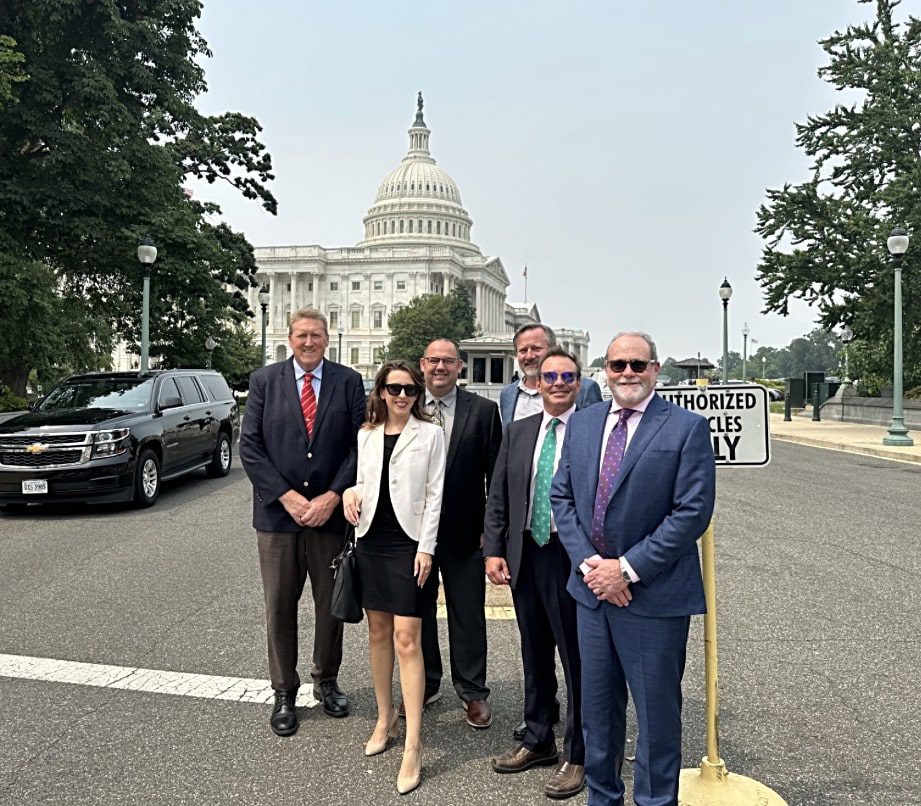 Legislation that Benefits the RV Industry:
Reauthorization of the Generalized System of Preferences (GSP) to reinstate tariffs related to importing RV and camper materials, such as Lauan.
Travel Trailer and Camper Tax Parity Act to include towable trailers in the language, allowing dealers to deduct their financing interest charges
Update Competitive Need Limitations to remove import ceilings on materials in limited geographic regions and modernize dollar thresholds to match inflation
Grow the RV Caucus to create a more powerful Congressional alliance on the Hill
We hope that our efforts on Capitol Hill educated members of the House and Senate to make reforms that will benefit and grow our industry.
RV Industry Association Members Visit Aliner
In early May, other RV Industry Association leaders joined us at the Aliner plant to engage in spirited discussion with the Aliner team and tour the production plant. Together, we talked about federal and state issues to educate our team on what action we can take to promote growth, innovation, and advocacy from within the company. Our Aliner team made connections with other association leaders to spark interest in ongoing advocacy efforts.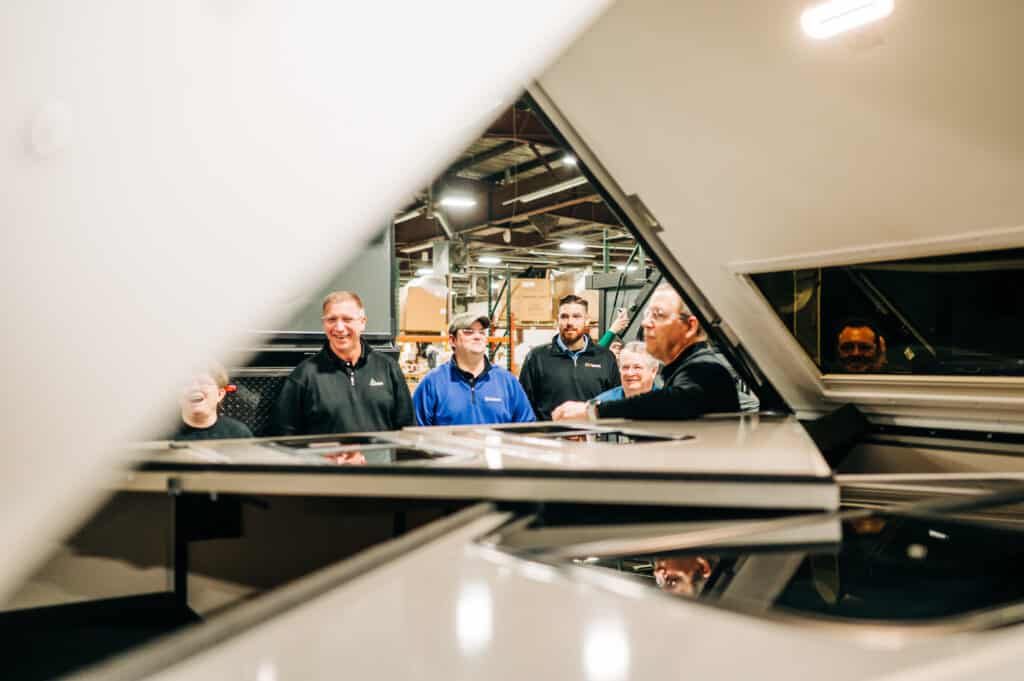 We discussed relevant industry topics that directly impact Aliner, our dealers, and our consumers, such as:
Ethical and safe business practices that comply with RV Industry Association inspection standards
Legislation verbiage that affects critical tax breaks for our RV dealers
Ways to promote sustainability and innovation within the industry
Educational resources for our staff, dealers, and Aliner community
Policies that protect public lands, like campgrounds and state parks
Inclusion and accessibility of the RV lifestyle for all
The RV industry is a significant contributor to the economy. According to RVs Move America Economic Impact Study, "RV manufacturing, sales and service, campgrounds, and other travel-related businesses generate more than $140 billion annually." By showcasing the job creation, tourism revenue, and local business support enabled by our RV sector, we can continue to promote its importance to the nation's economy.
Why Advocacy Matters to Aliner
By establishing goals for our company, we are able to provide additional support and resources to those who help make our business a success. We believe education is an integral part of growing alongside our dealers and camping community.
Advocacy is a catalyst for:
Innovation
Economic Prosperity
Protecting Consumer Interests
Promoting the RV Lifestyle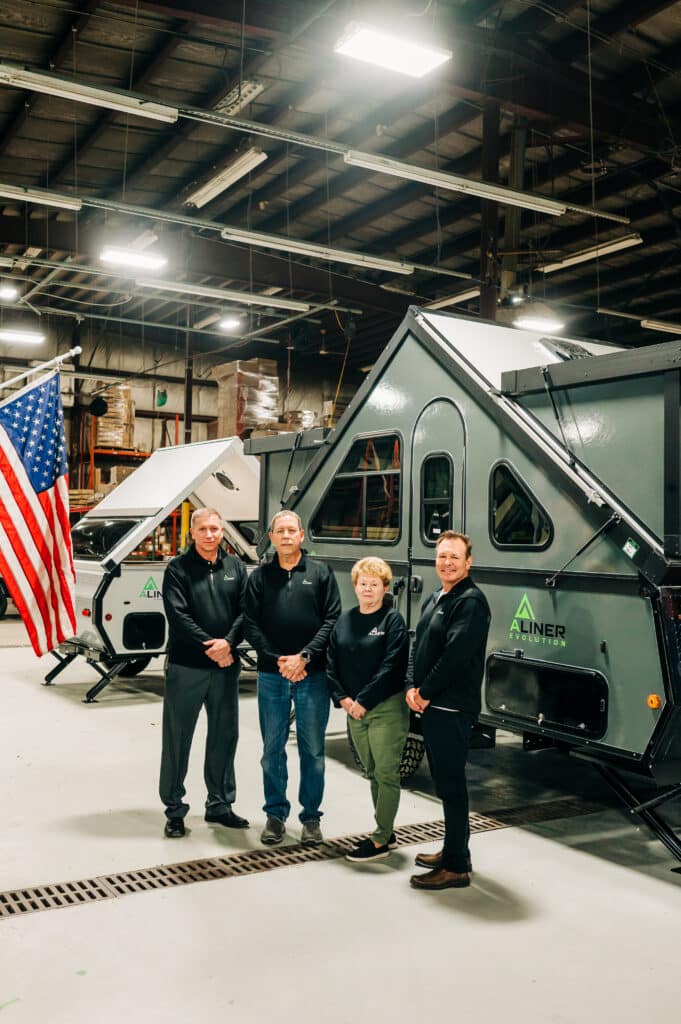 The team at Aliner hopes to inspire people to embrace the RV lifestyle by highlighting its accessibility, freedom, flexibility, and sense of community.
Advocacy is the engine that propels the RV industry forward, championing innovation, economic growth, and consumer interests. Through collaboration with industry leaders, policymakers, and consumers, we hope to shape the future. Our voices ring loud to help make waves and inspire changes that allow our industry to prosper.