In an industry centered on the connection with nature and appreciation for the outdoors, a focus on sustainable practices is critical to our company's mission. With the rising demand for eco-friendly efforts, the Aliner team has been doing more than just listening. We have been staying one step ahead by concentrating on eco-friendly solutions in both the manufacturing process and Aliner product functionality.
Innovations to Our Manufacturing Process
Each one of our Aliner products is meticulously made by experts that work in the manufacturing facility that once was home to a bottling plant in Mount Pleasant, PA. Instead of demolishing the old building, we repurposed it to meet our production needs. While the average building demolition contributes approximately 155 pounds of waste per square foot, Aliner mindfully chose to keep the building. Now, we proudly inhabit a space that just needed some sprucing up to become our Aliner home.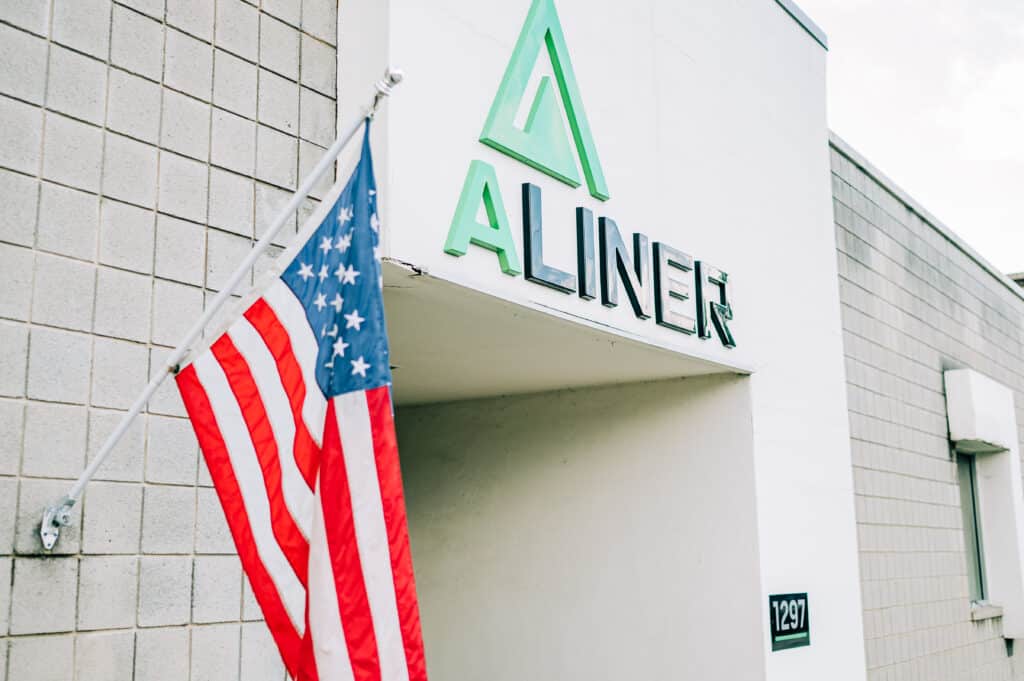 As we've made changes to the facility, we keep sustainable practices at the forefront. In 2022, we changed all of the lighting in the production plant from fluorescent bulbs to LED options. LED is a highly-efficient lighting technology that converts 95% of its energy into light. LEDs also reduce exposure to toxins, like mercury, found in the bulbs of traditional fluorescent lighting.
In efforts to increase energy efficiency in the plant, our team has the goal to install commercial solar panels onto the building's roof. These panels would make a significant environmental impact by reducing carbon emissions and instead focusing on the use of a 100% renewable energy source.
During the manufacturing process, we also implement sustainable practices that aim to reduce material waste. Waste reduction involves increased recycling, mindful repurposing, and material optimization. We use precise CNC machinery to optimize material usage. Our CNC machine operators utilize this advanced technology to measure, load, and maximize the use of one piece of material. With the use of this technology, our material waste has been reduced drastically.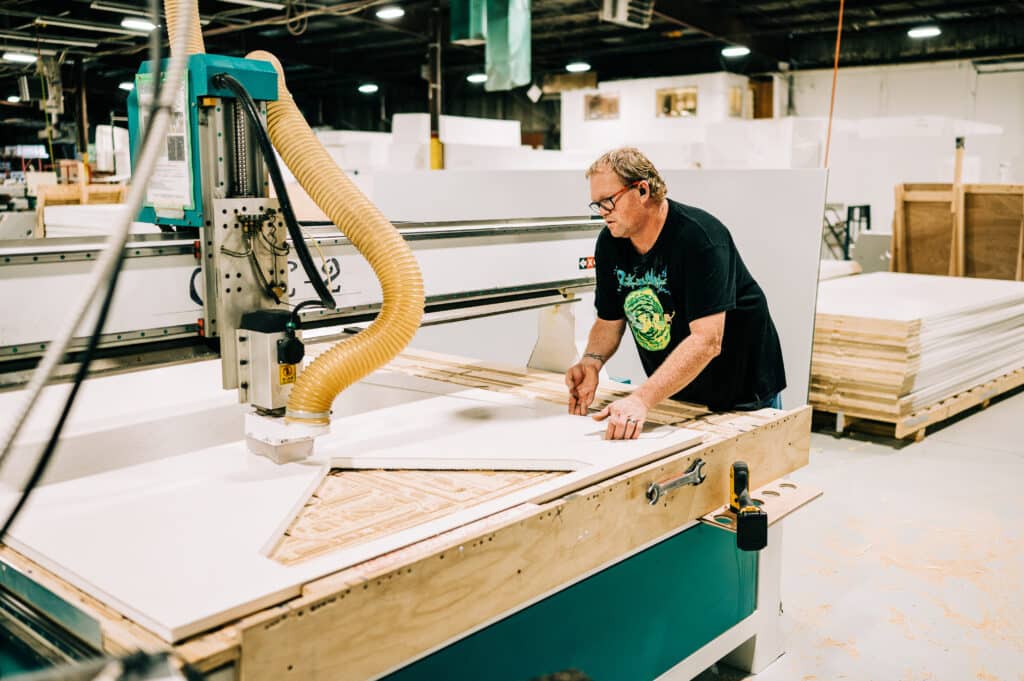 By the end of 2025, we aim to replace all of our propane-operated forklifts with electric ones. This will reduce the emissions inside the factory, leading to cleaner air for both our planet and our team members. Once these electric forklifts are in operation, we hope to utilize our solar panels to charge their batteries. In roughly two years, our forklifts will be fully operational with the use of renewable energy.
Our Sustainable Product Features
Sustainable practices at Aliner do not stop in the production plant. Our Aliner design appeals to consumers looking for eco-friendly options when purchasing a camper. Aliners have a sleek, minimalist, and lightweight design unique to the RV industry. We have designed multiple models that are easy to tow using most low-emission, or even electric, vehicles. With tailpipe exhaust as the leading contributor of greenhouse gases, Aliner provides a solution for camping enthusiasts to enjoy their hobby without excessive carbon pollution. These efforts can combat climate change and improve air quality for younger generations.
With a focus on sustainable and high-quality materials, we use HDPE plastic to create the furniture in our 2023 Evolution models. This eco-friendly plastic is 100% recyclable, LEED platinum-certified, and fire-rated. Our team members have also taken the initiative to work directly with our plastics furniture supplier to join the Vycom recycling program. This initiative focuses on the reduction of plastic waste by proper collection of plastic scraps repurposed for other projects.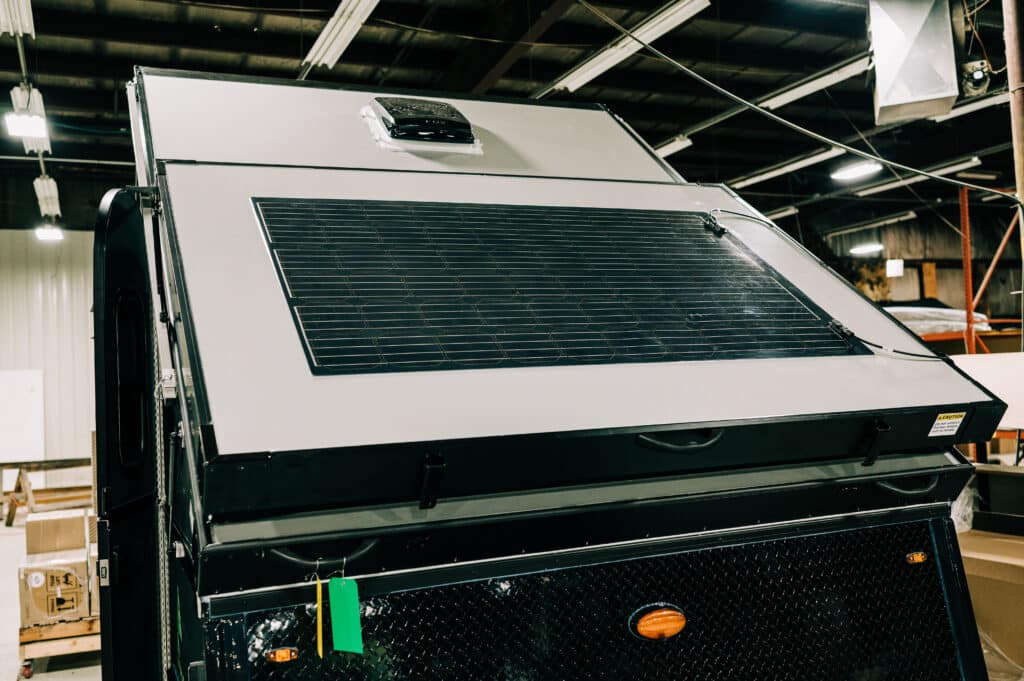 In both our Ascape and Evolution models, we offer solar panels to increase energy efficiency inside the camper. These 185-watt solar panels are designed to operate lighting and appliances with a focus on energy conservation on the camping journey.

Here at Aliner, we believe – the greener, the better.