On the second anniversary of the COVID-19 outbreak, we reflect on our experiences and prepare for a "new normal". Navigating a global pandemic has taught us invaluable lessons, some of which exposed fault lines while others gave way to incredible achievements.
In the early months of the pandemic, the uncertainty of shutdowns and production changes felt overwhelming. Accommodating an exploding demand for product while protecting the health and safety of our employees lead to a streamlined product offering. Safe distancing practices forced us to reexamine our production operations. What, at the time felt insurmountable, taught us efficiency and boosted productivity.
After scrambling to find our footing, we hit a groove. As supply chain issues began to unfold, mitigation efforts were already in place. As President & CEO, Brett Randall, said when speaking to RVIA,
While the world faced labor shortages, we were able to increase our workforce by over 20%. We remain thankful to the hard-working people of Southwestern Pennsylvania. Their willingness to work contributed immensely to the overall success of the company.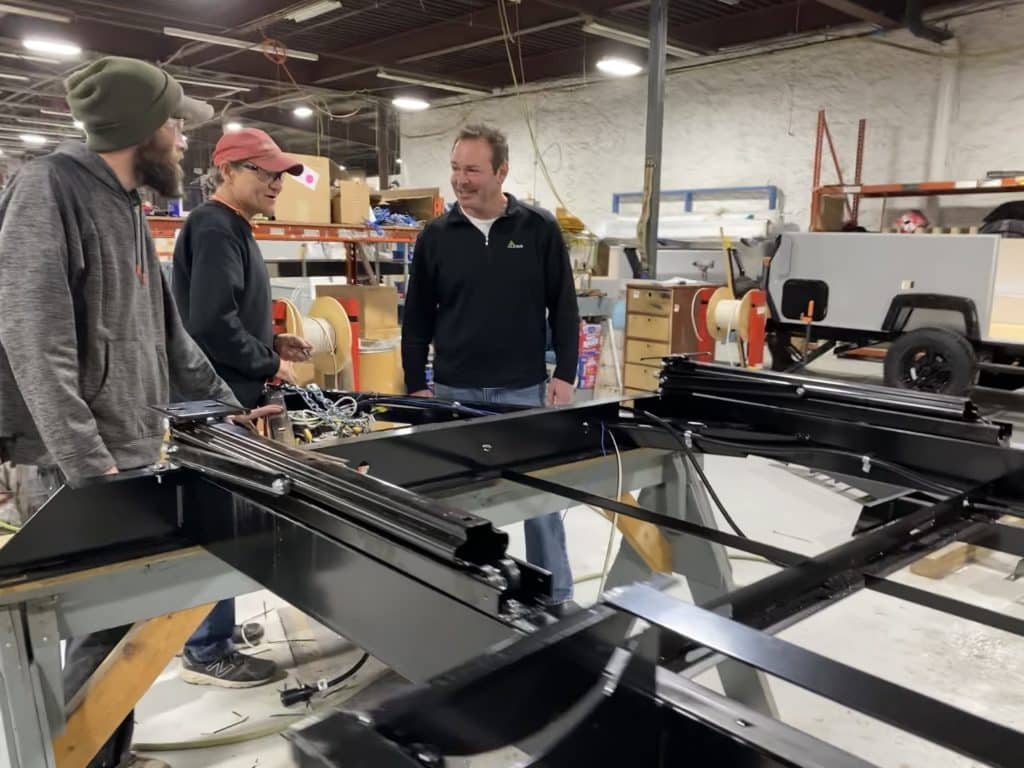 As covid restrictions begin to lift, we are optimistic about the future of Aliner and the RV industry as a whole. We are grateful for our loyal customers and welcome the shift in demographics. Working to meet the differentiating needs has reaffirmed our commitment to continuous innovation. 
The future certainly is bright.